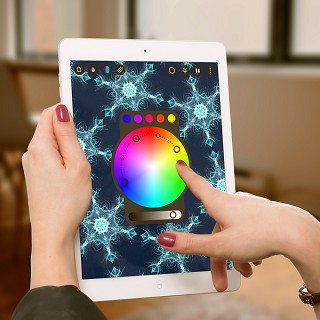 FEATURES
Paint beautiful animated swirling patterns and kaleidoscope artworks

Huge expression variability

Choose between various brush types or create your own

Create eye-pleasing gradients and color variations

Switch between mandala and kaleidoscope visual modes

Add captivating glow effects

Rotate & Zoom with multitouch

Share your art with your friends on social networks

Save images to your Photo Library

Windows, Mac OS and iOS



Windows & macOS

iPad & iPhone

4 Kaleidoscope modes
2 Kaleidoscope modes
User gradients
User gradients
Glow effect
Glow effect
5 Brushes
5 Brushes
Brush Editor
x
Various image sizes
1 image size
High resolutions up to 4K
Screen resolution size
Fullscreen & Window mode
Fullcreen mode
Export PNG image
Export JPG image
Save Project
x
User Image Gallery
x
Ready for projection mapping
x

No Monthly Payments. Own it.

30-Days Refund Policy

1-Click Auto Updates
Unconditional money-back guarantee.
If for any reason you are not satisfied with Inspirit, you can obtain a full refund within 30 days.
We offer a discount to teachers, students and educational institutions.


View some of the wonderful real-world applications.