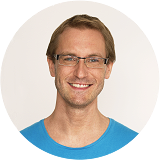 Peter
Blaškovič
The guy behind it all
The founder of Escape Motions and graduated architect, Peter has always been keen on computer graphics, animation and coding visual demos for Amiga. Created interactive experiments which attracted thousands of people to his website and in 2012 set up his own company. Peter's biggest hobbies are playing percussions and painting.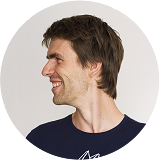 Michal
Fapšo
Longest-running developer
Michal is the longest-running developer having been with Escape Motions for over 4 years. He received his PhD from Brno University of Technology and is passionate about C++, linux, debugging, nature protection, running and spending his free time with wife Hanka and son Matko.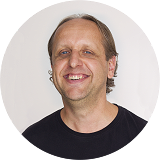 Ľuboš
Tóth
Programmer - the perfectionist
After working in many software development companies, Lubos joined our team as a strong force that pushes our creative boundaries even further. He loves to do different kind sports as well as listen to music and play guitar. His biggest relax is out fishing or working in the garden and became our official supplier of fresh tomatoes.
Miro
Sedlák
The brave developer
Miro recently graduated from Technical University of Ostrava. Besides being an extremely nifty programmer he loves all sorts of extreme sports and adrenaline. His hobbies also include programming, skateboarding, snowboarding, mountain biking and fishing.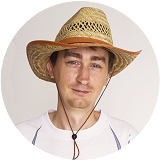 Anton
Poživenec
Photography-loving programmer
A refreshing addition to our versatile team, Anton joined us to utilize his years of experience from the app development. When he is not behind his computer, he loves to go out to make a great photography or for a bike ride. He is also into astronomy and is a huge natural science enthusiast.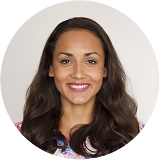 Veronika
Klimeková
Your support and an absolute animal lover
During her Master studies of International business in Bratislava Veronika tapped into the world of marketing and started to work at Escape Motions. She is your daily dose of support, coordinates activities between programmers, webmaster and testers, creates content and helps with every step of the creative process. She loves nature, her crazy weimaraner and has recently got into yoga.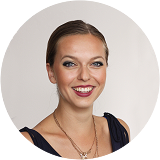 Andrea
Hornáková
Media-relations guru, singer and dancer
Ada's responsibility is to manage all activities from content, contact with media to finding talented artists. When she is not in the office, she's a belly dancer, dance instructor and singer who can't say which activity she loves the most. In her free time she loves to cuddle with her always-angry veiled chameleon Boris and her husband Dali.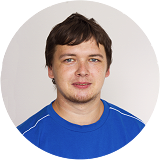 Jaro
Kaša
Webmaster with vast movie knowledge
Jaro loves to take care of the website, especially ours. He is a massive movie, series and book maniac with countless titles in his collection. He is the one who tells you which Game of Thrones character should have been killed long time ago according to the books! His biggest hobbies also include photography and swimming.