February 15, 2022
We are sure there is no need to introduce social networks like Facebook, Instagram, Pinterest, Twitter, or YouTube that belong to the most popular platforms for all, not just artists. However, what other platforms should you focus on when it comes to your art? Where to build your portfolio, find the best communities, get hired, or sell your art? We have created a list of 10 social networks for artists to explore in 2022!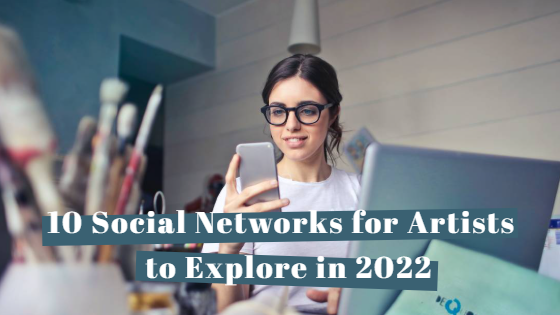 DeviantArt
Founded in August 2000, DeviantArt is the largest online social network. Created by more than 61 million members called deviants and thousands of uploaded artworks daily, it attracts both emerging and established artists to exhibit, promote, and share their works. Join the biggest art community on DeviantArt and showcase your artwork, post blogs, or join different groups and forum discussions.


Artstation
If you are looking for a platform to showcase your work by building a portfolio or hosting your website, sell your prints or different goods for digital artists, Artstation is the right place to do so. It is a great place to receive feedback on your work from accomplished artists and professionals by joining friendly challenges and competitions organized by Artstation team.

Renderosity
Renderosity has been an online art community since December 1998. It was originally created as a medium of communication between growing community of digital artists. Today, Renderosity is one of the leading online communities for graphic artists, encouraging collaboration and growth for 3D & 2D digital artists, animators, photographers and writers of all backgrounds and levels.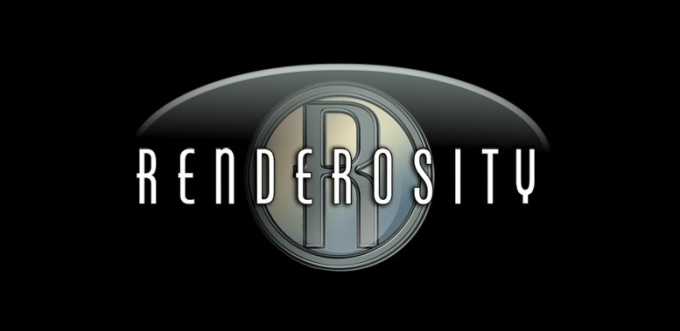 Behance
Behance is a social network for creative professionals who are seeking a place to showcase their portfolios online. It is also widely used by companies looking to hire graphic designers, illustrators, photographers, fine artists, game designers, and other creatives for various projects. If you are looking to get hired, make sure your portfolio on Behance is set up and up to date.

Dribbble
If your passion or profession is graphic design, the social network you need to be on is definitely Dribbble. Founded in 2009, the company helps you to share your current projects, boost your portfolio, and get the best opportunity to get hired by over 40,000 innovative brands around the world. Using basketball analogy, become a player with the best shots (screenshots of your projects) on Dribbble.


Discord
Originally invented to solve the problem in communicating with friends around the world while playing games, Discord became a place where the world hangs out. Discord is a voice, video and text communication service used by over a hundred million people. In the recent years, the platform developed to attract creative people of various interests. It is a great place for digital artists to hang out, share their work and receive feedback, and even work on projects together. There are thousands of Discord servers related to art, just find the one that suits you and start hanging out!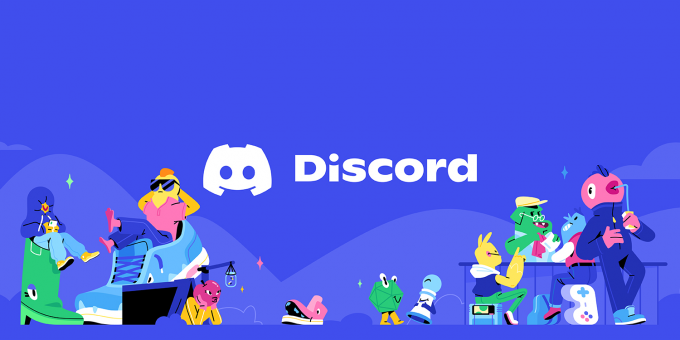 Twitch
Another network that originally started as a streaming service for gamers, has recently found its popularity among all creatives. With average 31 million daily viewers, Twitch has a great potential for artists to showcase their creative process, give painting lessons, live chat about art or receive feedback while still working on their new piece. Joining Twitch is an easy way how to become a part of communities with same interests with people around the world.


Artist Network
Artists Network is a community of creatives, who strive to live artful lives and share their passions in ways both big and small. With a goal to empower artists with techniques, ideas and inspirations, this network offers workshops, podcasts, videos, live discussions, tutorials, articles, magazines, e-books, and much more to all who are seeking improvement in their creative work.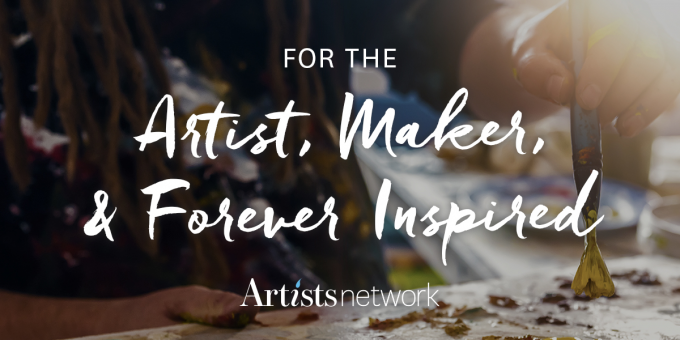 ArtMo
If you consider yourself as someone interested in art, you should definitely explore ArtMo. This social network connects over 100 thousand art-lovers, artists, galleries, collectors, and universities. Imagine a LinkedIn for art, as social as Facebook, plus a shop and plenty of entertaining and informative content. All that and more is waiting for you on ArtMo.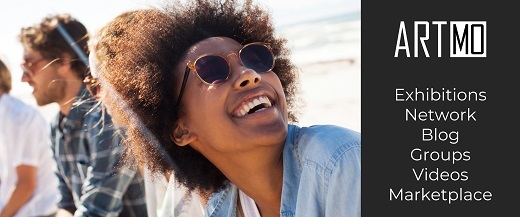 Artfinder
Whether you are thinking about selling your art or just want to enhance your art collection, Artfinder is the right network for you to join. Established in 2011, this network connects independent artists from 108 countries with artsy enthusiasts around the world. Artfinder's vision is to build a world where artists can make a living doing what they love. Where anyone can easily find and buy original art, no matter their taste or budget.


Surely, social networks for artists that are worth exploring exceed our short list. Let us know, where else do you showcase and sell your art, have discussions with fellow artists or seek inspiration? What is the main social network you are focusing on in 2022?

----
Title Image Credits: www.unsplash.com