The highly-anticipated release is here! Today is the day we are ready to introduce you to Rebelle 4 - the most realistic digital software for oils, acrylics and watercolors for Windows and macOS. After more than one and a half years of development, the new version is ready to break down the barriers of the digital painting world and bring your art closest to the realism than ever before.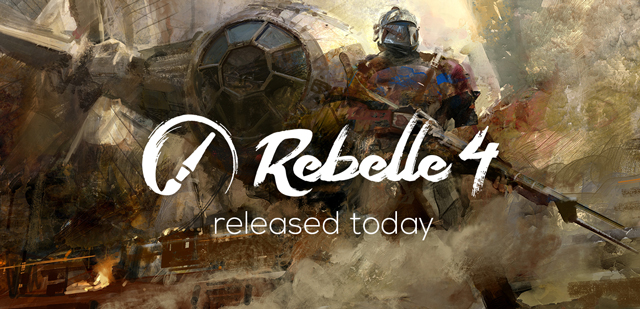 Rebelle 4 Key Features
• Hyper-realistic Digital Oils & Acrylics - Rebelle 4 introduces phenomenal oils and acrylics with enhanced 'Impasto Engine' allowing you to master the most universally used painting techniques by traditional artists. The impasto is dynamic, offering a great variety in appearance and new creative expressions for digital painters. Influence the illumination of the texture with the new Gloss option in the Visual Settings panel.

• Authentic Watercolors - The new version comes with completely revised watercolor and gouache to achieve the best traditional look. They are more controllable with most of the brushes pre-set to the new glazing option. Moreover, they come with exciting features, such as transparent, semi-opaque, or opaque mixing modes, new painting modes, natural RYB color mixing, gamma correction, and a highly desired re-wet option.
• Wet and Dry Media Mixing - Mixed media artworks are a great part of visual arts. In Rebelle 4 you can combine wet and dry media to create visually unique effects even in one layer.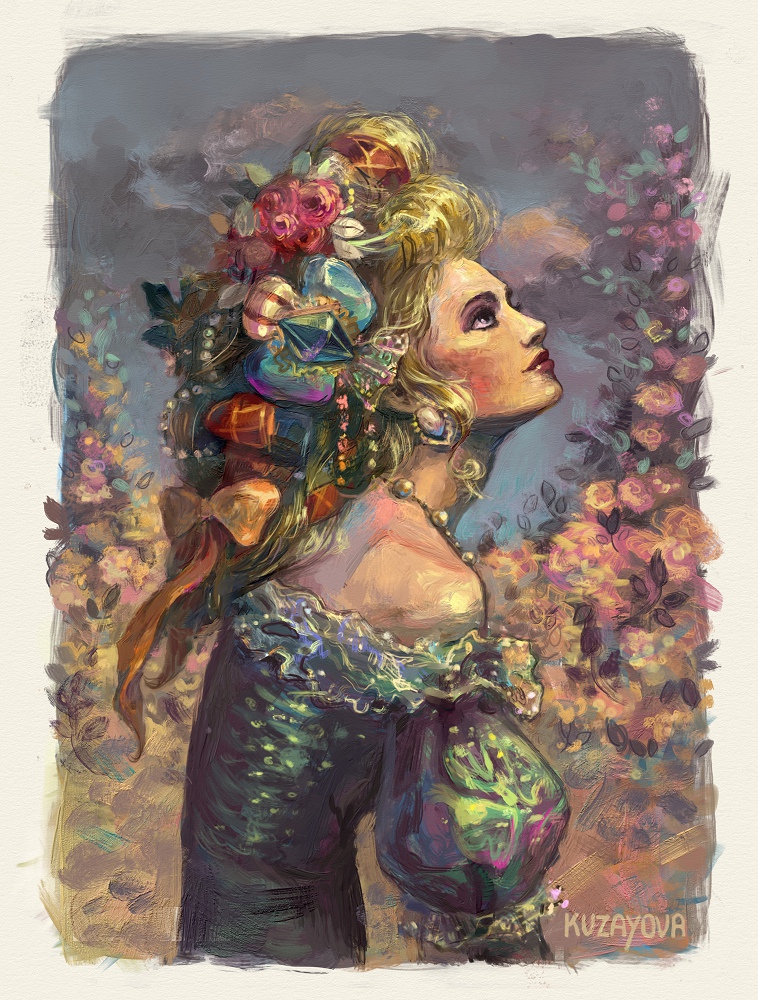 "Never have I used a more advanced software for real-media mimicking. So many times people were convinced that my graphics were painted with standard watercolors. And they were surprised to find out my paints were digital." ~ Iwona Grądzka-Kurzaj, artist
• Performance Optimizations- Rebelle 4 comes with crucial optimizations, that include more than 4x faster painting, improved speed of canvas rendering, better responsiveness between stylus and cursor, and up to 4x larger brush size covering 16x larger area compared to Rebelle 3.
• Color Management- Rebelle 4 introduces color management to help your creative workflow. Choose default RGB color profiles in the software, soft proof colors, and check your colors through the gamut warning to spot those values that cannot be reproduced within the user-specified tolerance.
• Layer Groups- The newly implemented layer groups will allow you to gain more control over a larger number of layers. In the new version, you can group multiple layers into one group, rename this group, or lock it to prevent any unwanted changes.
• Fill tool - The newly added tool will help you to fill with color, or just wet desired area of the painting.
• Clone tool - As the name already indicates, you can use it to conveniently duplicate objects or removing an irregularity in the current layer.
• Pen Tip-Tilt - Use the tilt of your stylus to fill more space with one stroke. Excellent for small tools like a pencil or pastel and greatly used for the shading technique.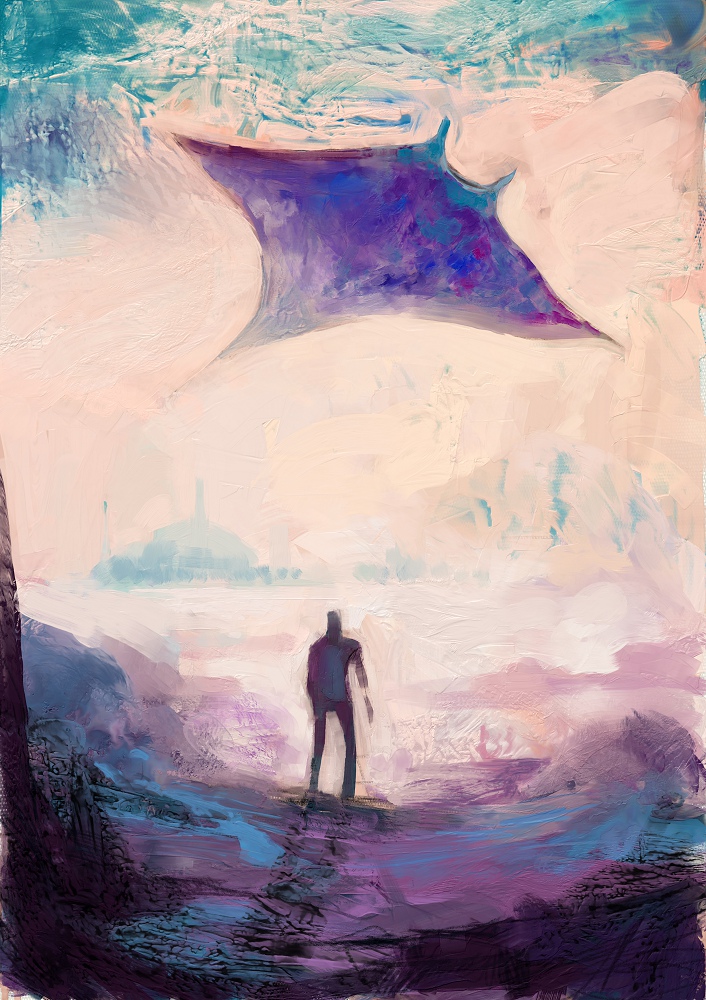 Rebelle 4 improves the already excellent digital watercolor and other traditional techniques and adds oil brushes. The impasto effect is very impressive, the brush strokes look dynamic and natural. And the real fun begins when you combine all these tools together to achieve artistically impressive effects. For me, Rebelle 4 represents the joy of digital painting." ~ Martin Hanschild, 2D Artist and Concept Designer
• Individual Brush Customization - Create a new or duplicate an existing brush, set the perfect size, amount of paint, and water, and save it as your custom brush for the future. To make it visually easier to choose a suitable brush, we included a preview of saved volumes directly in the brush icon.  
• Improved Brush Creator - Rebelle 4 comes with an option to use up to four different shapes and grains per each brush, different variations of shape order in each stroke, tiled textures, texture smoothing, and more. All these additions to the creation of brushes allow a great number of combinations for artists to create in one brush stroke and create new favorite presets.
• Amazing Brushes - Rebelle 4 will kick your imagination with the new impressive sets of new brush presets, including the palette knives, gouache, sumi-e brushes, and an amazing set of realistic pencil brush presets. More than 170 brushes are waiting for your creativity.
• Brush Line Stabilization - Rebelle 4 brings new options for stabilizing the position of the cursor with a more controlled line, pressure smoothing and sensitivity. 
• Share Brushes - Share your unique Rebelle brushes with the community of artists directly from within the software. Brushes can be easily downloaded from the online Brushes Library under the CC BY 4.0 license.
How to Upgrade
The full price of Rebelle 4 is $89.99. All existing owners of Rebelle 3 are eligible for a 50% upgrade discount - the regular upgrade price is $44.99. To upgrade, log in to your Community account and add Rebelle 4 upgrade to the cart. You can also go through the direct link in the newsletter we sent or via Rebelle 3 menu: Help > Upgrade to Rebelle 4.
Users who purchased Rebelle 3 from October 15th, 2020 are eligible for a free upgrade to Rebelle 4. If you purchased within this time range, log in to your Community account and go to the Purchases tab - Rebelle 4 is impatiently waiting for you :)
Upgrading is optional and the upgrade discount will be available until the next major release. You can continue using your actual version for as long as you like.
How to Register 
In order to register Rebelle 4 use your Community account's credentials (Email address/Username, and Password).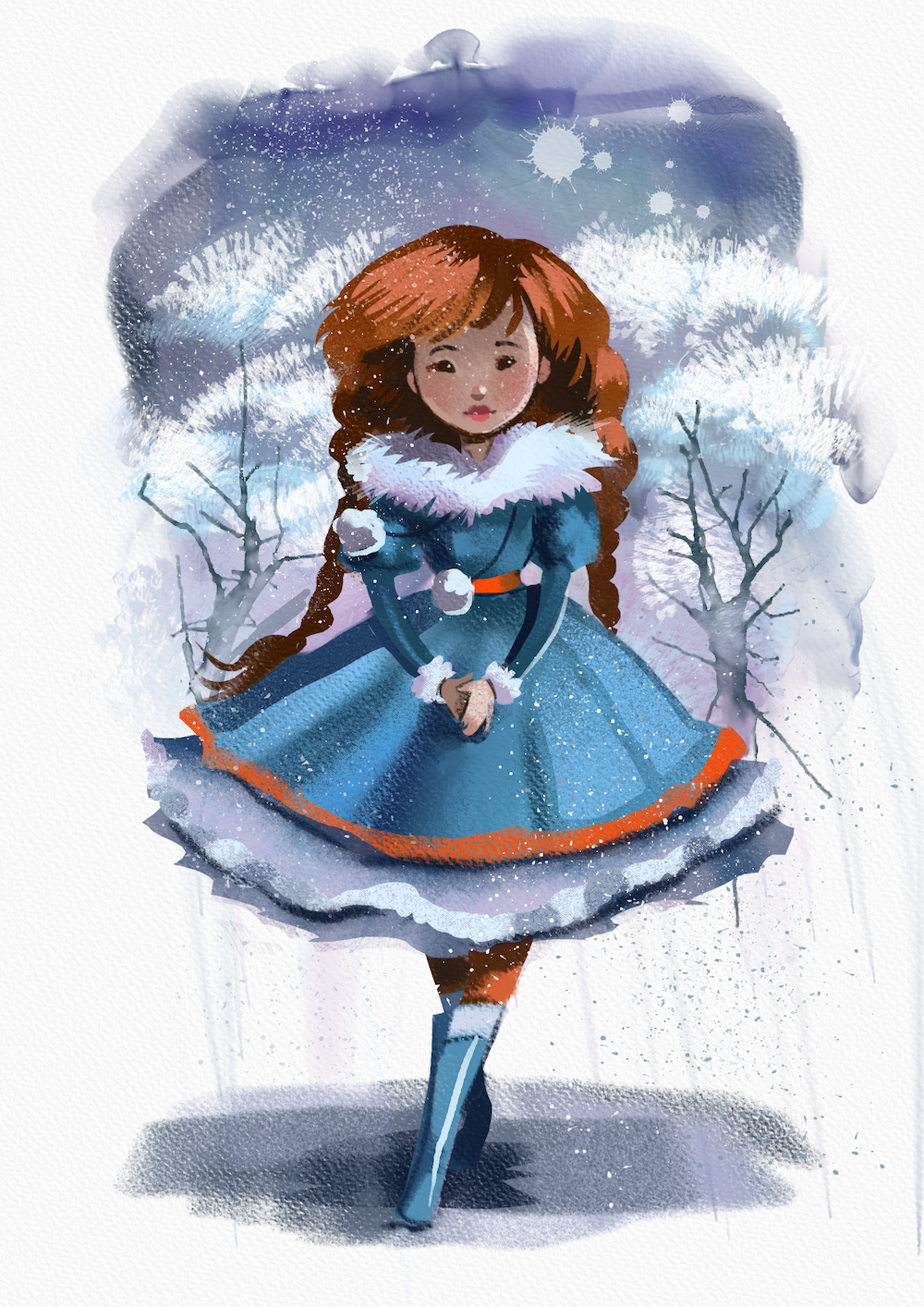 "What I didn't expect is how cool new Acrylics and Oils brushes are! Especially joining the wetness of watercolors and the impasto texture of Acrylic and Oils gives me a lot of pleasure. And Gouache brushes! And dry media brushes! And various ways of applying paint on a canvas! And StreamLine!" ~ Kamila Stankiewicz, Illustrator and Animator
Download Demo
Test Rebelle 4 demo available for Windows and macOS before purchasing. You can download the Demo version from Rebelle's website: escapemotions.com/rebelle
System Requirements
Minimum: Intel i5 or equivalent AMD processor, 4 GB RAM, 200 MB hard disk space, graphics card with 1 GB RAM, Windows 7 (64-bit or 32-bit) or Mac OS X 10.13.
Recommended: Intel i7 or equivalent AMD processor, 16 GB RAM, 1 GB hard disk space, graphics card with 1 GB RAM, 64-bit system Windows 8, 10 or Mac OS X 10.13 - 10.15, Wacom or Windows Ink compatible tablet.
Rebelle 4 works on XP Pen, Huion, Monoprice and other graphics tablets too. We recommend downloading a Demo version to make sure the software runs on your type of hardware.
Please note Rebelle 4 has not been tested on the new Mac computers with Apple Silicon M1 processor yet. If you would like to be notified about news regarding the Rebelle development, subscribe to our newsletter.
Rebelle Papers
The papers, canvases, and lithography stones purchased for Rebelle 3 are fully compatible with Rebelle 4. In order to use them in the new version, please re-install them via the Rebelle 4 menu: File > Import Assets.
On the occasion of Rebelle 4 release, enjoy 20% OFF on other software and add-ons, including Rebelle papers, canvases, and lithography stones: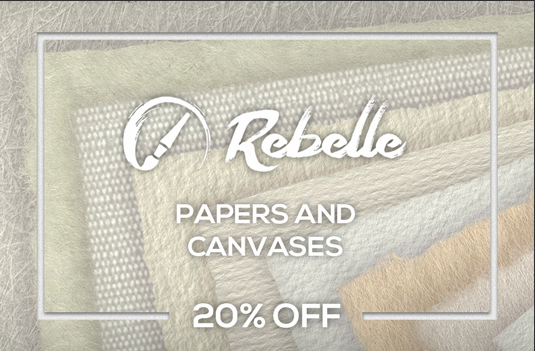 Your Feedback Is Important
We are so thrilled about this release! We would appreciate it if you share your thoughts on the new version - contact us via the Help > Send Feedback option available from within Rebelle 4 or drop us an email at info@escapemotions.com.
We would love to see what you can create with Rebelle 4, do not keep it for yourself! :) Upload to the online Gallery or send it over via email.
Keep it creative!
Your Escape Motions Team
-------------------
Image Courtesy:
Cover Image by Craig Mullins | www.goodbrush.com

Blog Images by:
Iwona Grądzka-Kurzaj | instagram.com/kuzayova
Martin Hanschild | www.hanschild.com
Kamila Stankiewicz | www.kamilastankiewicz.com