We are releasing a new update to Flame Painter 4, your go-to effects software for designs and photographs, which consists of many useful fixes and additions. The update is available for download from the Community profile and is free for all Flame Painter 4 users.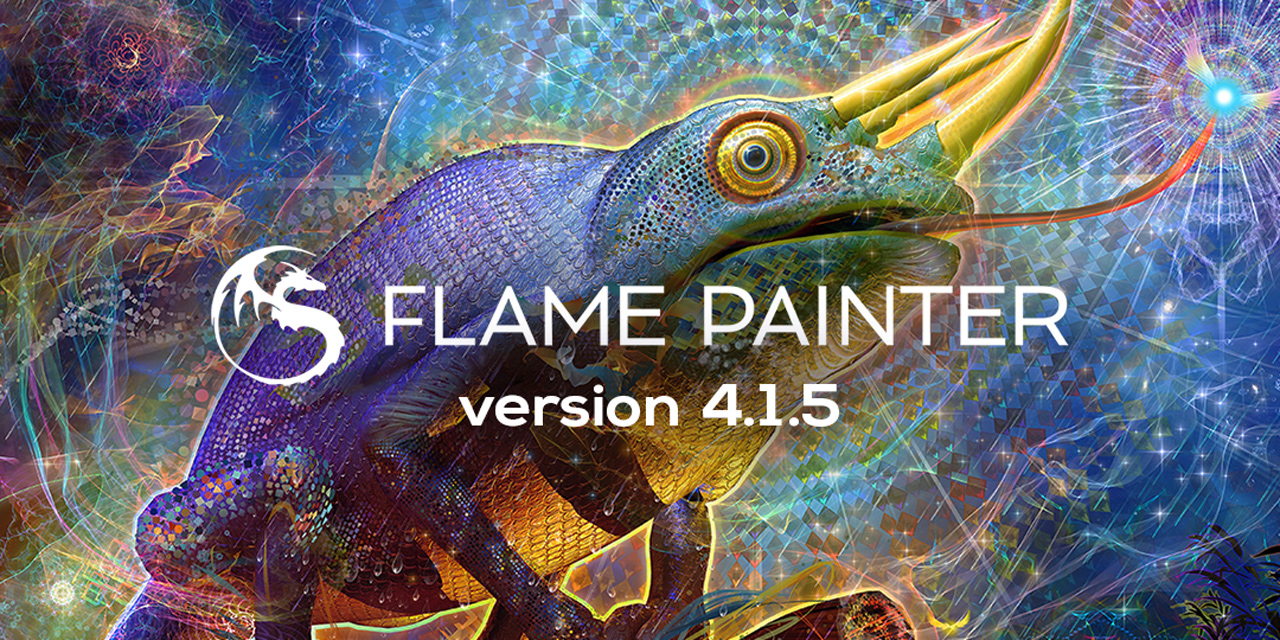 Here's a breakdown of what is new and what is fixed in the newest 4.1.5 update:

Features and Changes:
- Save .fpa projects in Demo version
- Open .fpa projects from Demo version in the full version
Yes, you hear well! From now on, it is possible to save the .fpa projects from the Demo version. If you decide to purchase a full Flame Painter 4 license, you will be able to open these .fpa files in it and will not lose your Demo artworks.
Bug Fixes:
- Fixed crash when a JPG file smaller than the default canvas was opened via the 'File' menu (originally reported via this forum post);
- Fixed crash when a new file was created after the unconfirmed image import;
- Fixed image outline when a semi-transparent image was imported (originally reported via this forum post);
- Fixed: Switching between Transform and Canvas Size tools works correctly - sometimes when switched from Transform to Canvas size tool and vice versa, they got stuck and it was not possible to cancel either one of them;
- Fixed: Edit box in Canvas Size tool can be edited correctly now;
- Fixed: Text of the memory limits in Preferences are displayed correctly now;
- Fixed: Read-Only files now cannot be overwritten (originally reported via this forum post, the issue is common for both Flame Painter and Rebelle and will be also fixed to Rebelle's next update).
You can download the Flame Painter 4.1.5 update the following ways:
- from your Community account (login, then go to 'My profile' > 'Purchases' tab),
- from Flame Painter's Download page, or
- directly from the Flame Painter 4 menu: 'Help' > 'Update to 4.1.5'.
Definitely let us know how you like working with the update via Flame Painter's menu: 'Help' > 'Send Feeback'.
Happy painting!
Your Escape Motions Team
---
Cover image by Louis Dyer | www.louisdyer.com